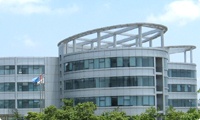 A wide range of laboratory centrifuges are available by Cenlee Co. including mini centrifuges, benchtop high speed centrifuges, high speed refrigerated centrifuges, low speed large capacity centrifuges, general purpose centrifuges, blood bag centrifuges, floor standing superlarge capacity centrifuges for laboratory, medical, bio-pharmaceuticals, research and inspection applications, etc.
With our high-efficient management team, our experienced reseach and development team ensures the superior quality of our laboratory centrifuges. Most of them comes from Xiangxi Instruments General Factory which was established in 1966 under China's government and went bankrupt in 2005 due to China's Economy Reform. Nevertheless, it trained lots of mechanical technicians including our team specialized in laboratory centrifuges, .
Recently we have been increasing the investments in centrifuge's operational intelligence and upgraded our old products to new C series centrifuges. These new centrifuges combines revolutionary centrifugal technology with intelligent functions that allow for simple operation to obtain reliable results. We hope that we can step with scientists from all over the world to discover more scientific secrets with our laboratory centrifuges.